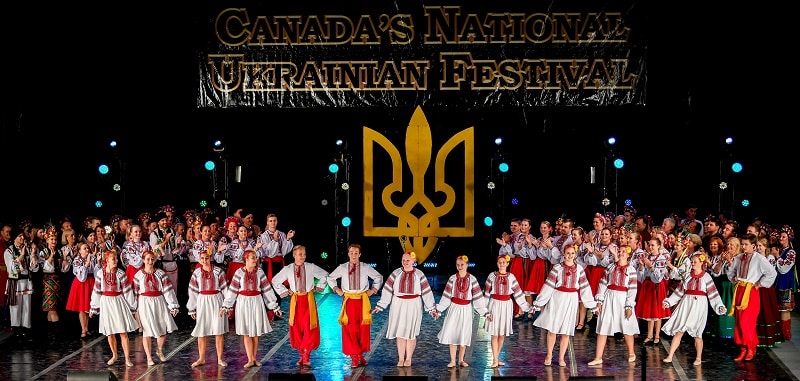 Performers
CNUF is proud to host a great variety of performers to our festival every year. This Year is no exception, with bands from across the prairies and dance groups from across the country.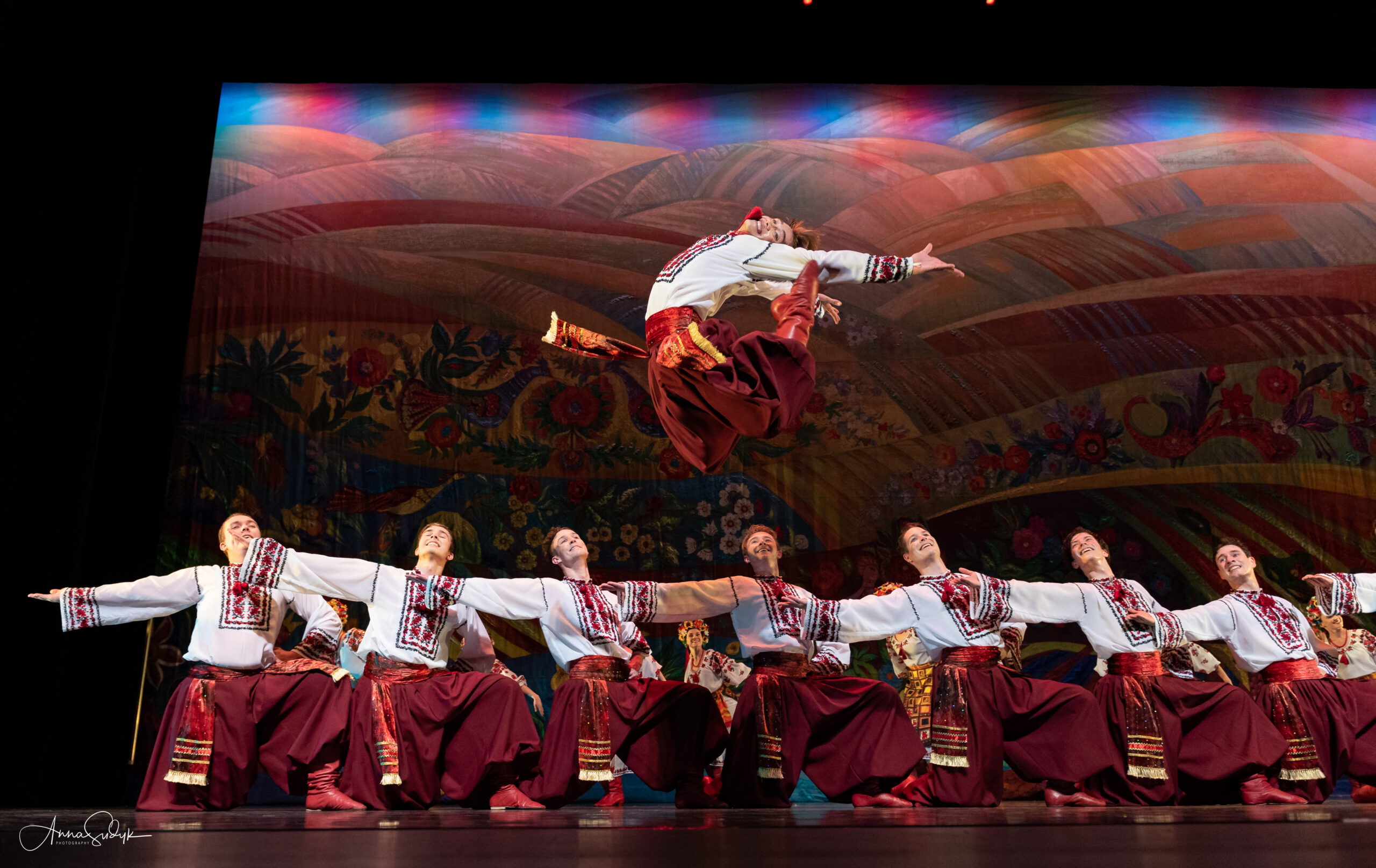 Established in Edmonton in 1959, the Ukrainian Shumka Dancers present dance-theatre touring productions across Canada and around the world. Seen by millions on international broadcasts, the company has presented command performances for Queens and Presidents and have performed alongside the likes of Andrea Bocelli and Julie Andrews. 
While maintaining deep respect for their heritage, Shumka continually challenges conventional boundaries to define the experience of Ukrainian dance in the context of today's society. Shumka has an extensive repertoire of original works including Shumka's Nutcracker, Kobzar, Ancestors & Elders, Mosquito's Wedding, Echoes of Hopak, and its work in progress based on the imagination of Lesia Ukrainka.
In 2022, Shumka was awarded the Shevchenko Medal by the National Ukrainian Canadian Congress, the highest such award of merit in Canada recognizing outstanding national contributions in culture and the arts. In the same year, Shumka also received the Hnatyshyn Foundation's Ukraine – Heritage, Spirit and Future Award, recognizing and celebrating exceptional talent in performing artists of Ukrainian heritage in Canada. The year also saw Shumka celebrate its 60th anniversary with Shumka on Tour including 12 performances in six cities across Canada.
In recent years, Shumka has also produced numerous award-winning dance films including Ancestors & Elders, Dancing on Eggshells, and Promised Land. It is currently in post-production with a 3-D version of the whimsical Mosquito's Wedding which will premiere in 2023.
Part of Shumka's mandate is the creation of a centre of excellence in dance education to prepare the next generation of dancers in the art form. The Shumka School of Dance trains over 200 young dancers using North America's only syllabus for Ukrainian dance, in addition to contemporary movement and RAD ballet instruction. The thoroughly developed syllabus is a resource available to schools around the world and includes  instructor-training and a series of professional grade-level instructional tools including online, hard-copy, video and musical resources.
Studia Shumka – a junior performing ensemble and bridging program between the School and the professional Shumka company – was established in the Fall of 2018.
Shumka also offers Ukrainian-dance and RAD-based fitness classes for seniors and adults including its popular Seniors Can Shumka and Silver Swans programs.
Shumka is based in the Shumka Dance Centre in downtown Edmonton. For more information, visit www.shumka.com
Vohon Ukrainian Dance Ensemble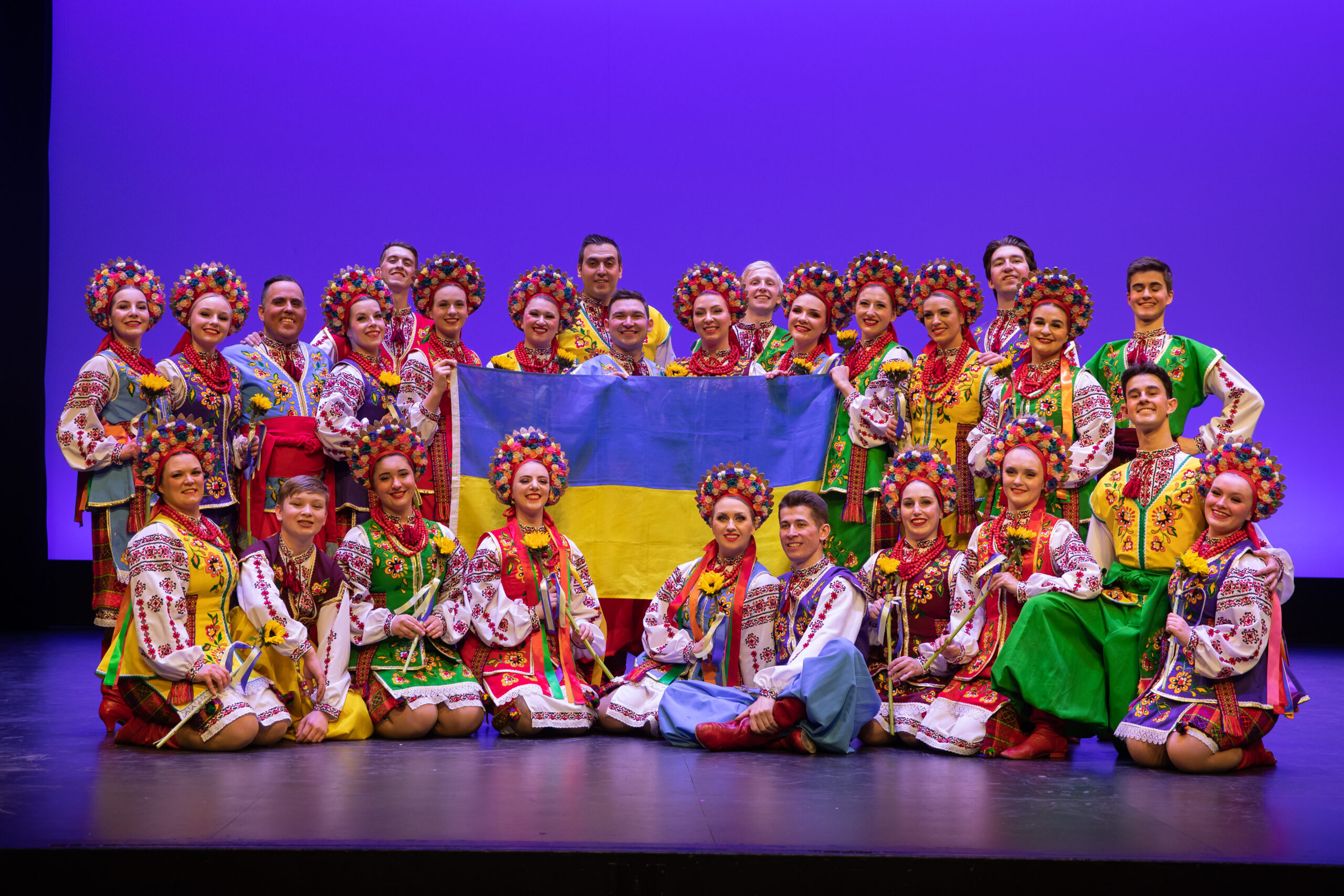 Now in its 33 nd  year, Vohon is praised for its colourful diversity of talent, its amazing ability to transcend the traditional into new cultural landscapes, and its power to ignite the stage from the moment the curtain opens to the final Hopak!
The ensemble from Edmonton, Alberta, is under the artistic direction of Trish Kushniruk, Larissa Pohoreski, and Matt Karpiak; together they have over 80 years of dance and instructional experience.
Their unique styles and vision combine to provide the dancers with challenging and innovative choreography, including both regional repertoire and character storyline pieces. Under their collaborative artistic leadership, the group of over 40 dancers presents a skillful blend of Ukrainian folk dance, ballet, and contemporary dance. The result is a captivating display of experimental Ukrainian dance that is blazing a remarkable path for the ensemble around the world.
Since its inception, Vohon has had the privilege of performing at premier Ukrainian Festivals and other performances across Western Canada, the United States, Australia, Germany, Scotland, Hong Kong, Thailand, Malaysia, China, Japan, Brazil, Paraguay, Argentina, Ukraine, England, and most recently Portugal! Vohon is truly a strong ambassador for Edmonton's Ukrainian community, as well as for their province and country.
Experience Vohon!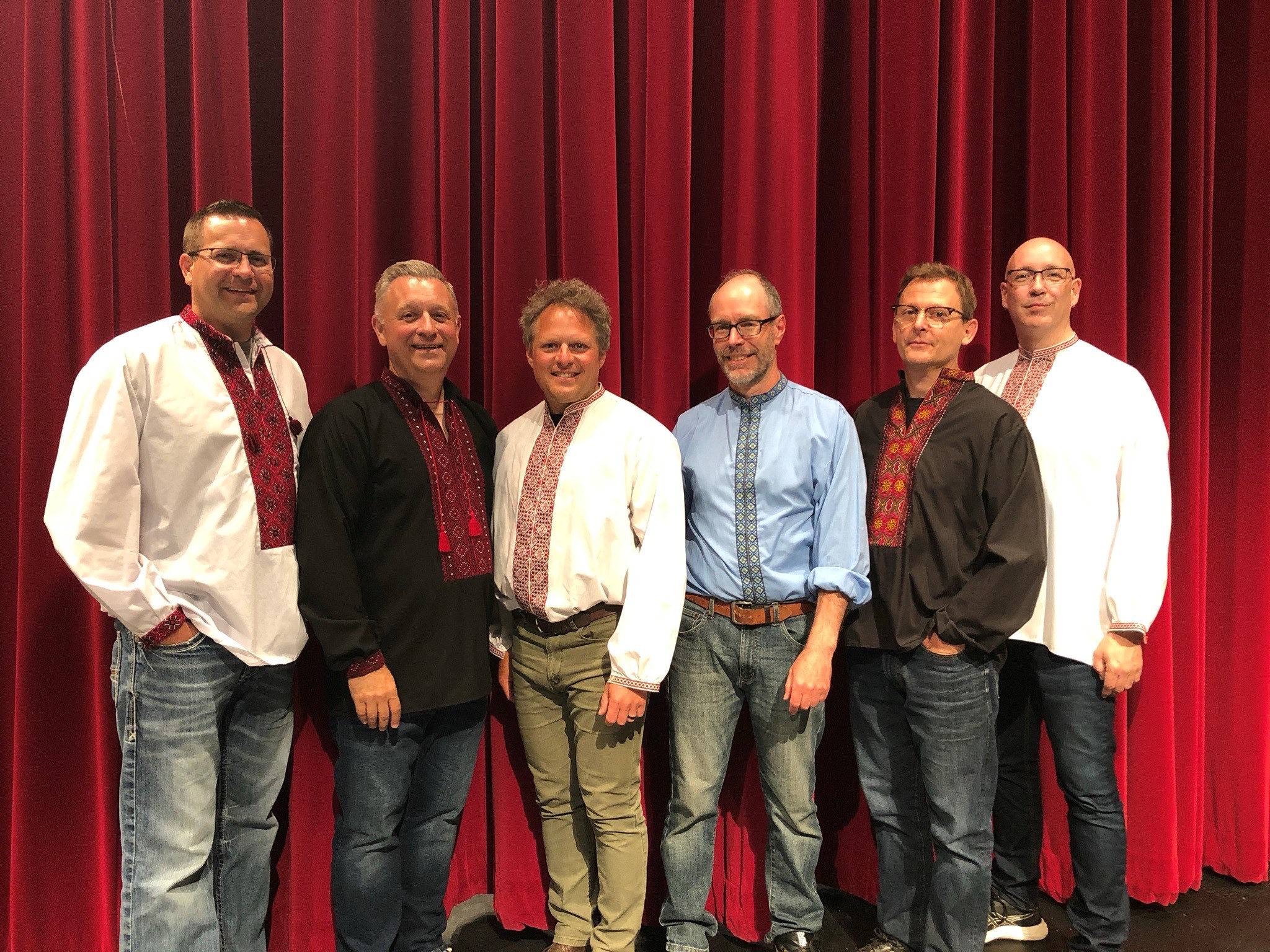 Trembita – a Ukrainian band based out of Edmonton, Alberta that has been entertaining audiences for more than four decades. Originally formed in a north Edmonton basement, Trembita broke into the Ukrainian folk/polka scene in 1977.
Over the years, the band has performed at numerous festivals, concerts and private events. Trembita continues to promote the polka culture to the worldwide polka nation and shows no signs of slowing down. Get your zabava fix!
Join the Trembita Polka Nation!
Zirka Ukrainian Dance Ensemble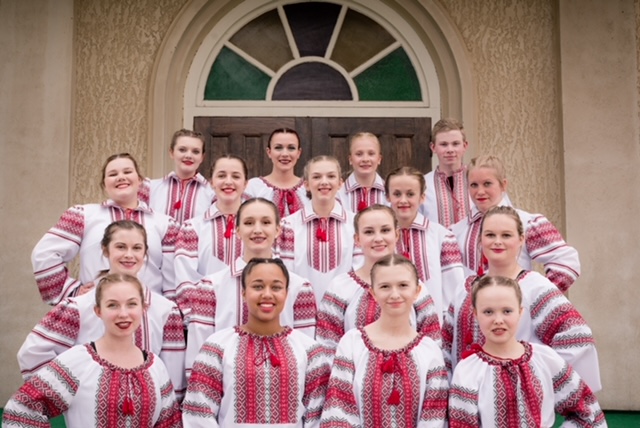 Zirka means "Star" in Ukrainian and this Dauphin based troupe's shining performances live up to their name. Zirka has been teaching, promoting, and instilling an appreciation and enjoyment of the art of Ukrainian Dance through the traditional and creative dance steps, regional and authentic costumes and music to promote Ukrainian cultural awareness.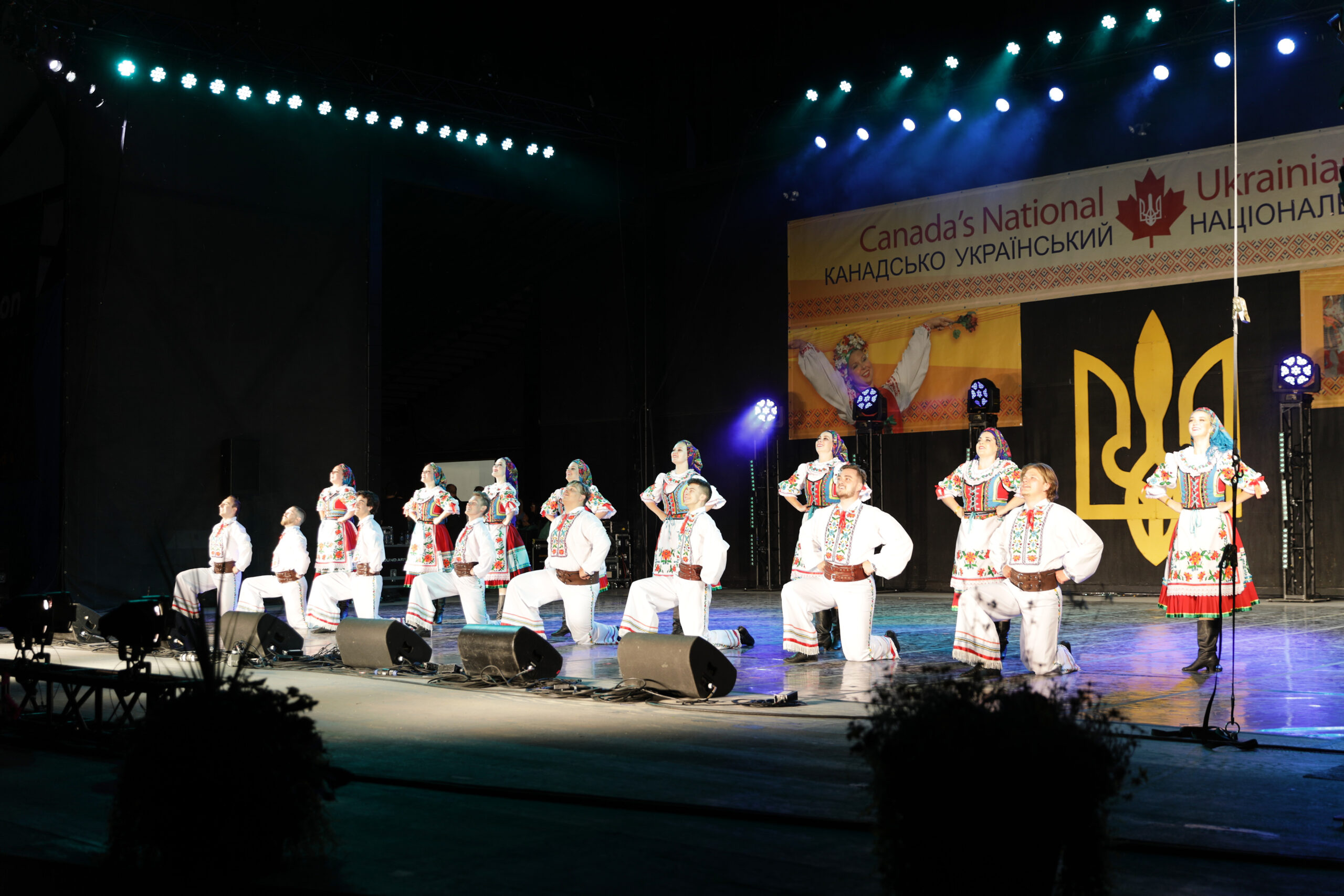 Zabutnyy Dance Company hails from Regina, Saskatchewan and is under the artistic direction of Serhiy and Liana Zabutnyy. Before making Canada their home, Serhiy, Liana, and their son Maksym, lived in Ternopil, Ukraine. Serhiy and Liana joined "Nadzbruchanka" in 1989 and danced professionally for 14 years, getting the opportunities to travel to Canada, Poland, France, and Germany to perform the group's vibrant repertoire and share Ukrainian culture . In the late 90's, Serhiy served as the artistic director of "Nadzbruchanka", and his choreographed dances, "Dubotanets" and "Bukovynian", are still being performed by the ensemble. After moving to Canada, Serhiy and Liana dedicated themselves to teaching Ukrainian dance and culture in Saskatchewan, and in 2009 they opened the doors of Zabutnyy Dance Company.
The ensemble of Zabutnyy Dance Company has a large repertoire of traditional and regional dances. The group loves to perform at cultural events and festivals across Saskatchewan and beyond. In 2019, the ensemble was able to visit and perform in Ukraine, a dream for many dancers and family members of the group. They had the wonderful opportunity to take part in the International Ukrainian Dance & Culture Festival in Lviv, share the stage with the Bukovynian Honoured Song and Dance Ensemble in Chernivtsi, and perform with Academic Dance Ensemble "Nadbruchanka" in Ternopil. In 2013, 2016, and 2022 the ensemble had the pleasure to grace the stage of Canada's National Ukrainian Festival, sharing and celebrating such wonderful festivities of Ukrainian culture in Canada. In November 2022, Zabutnyy joined Yevshan, Pavlychenko, and the Lastiwka Choir in "United for Ukraine," a benefit concert supporting Ukraine.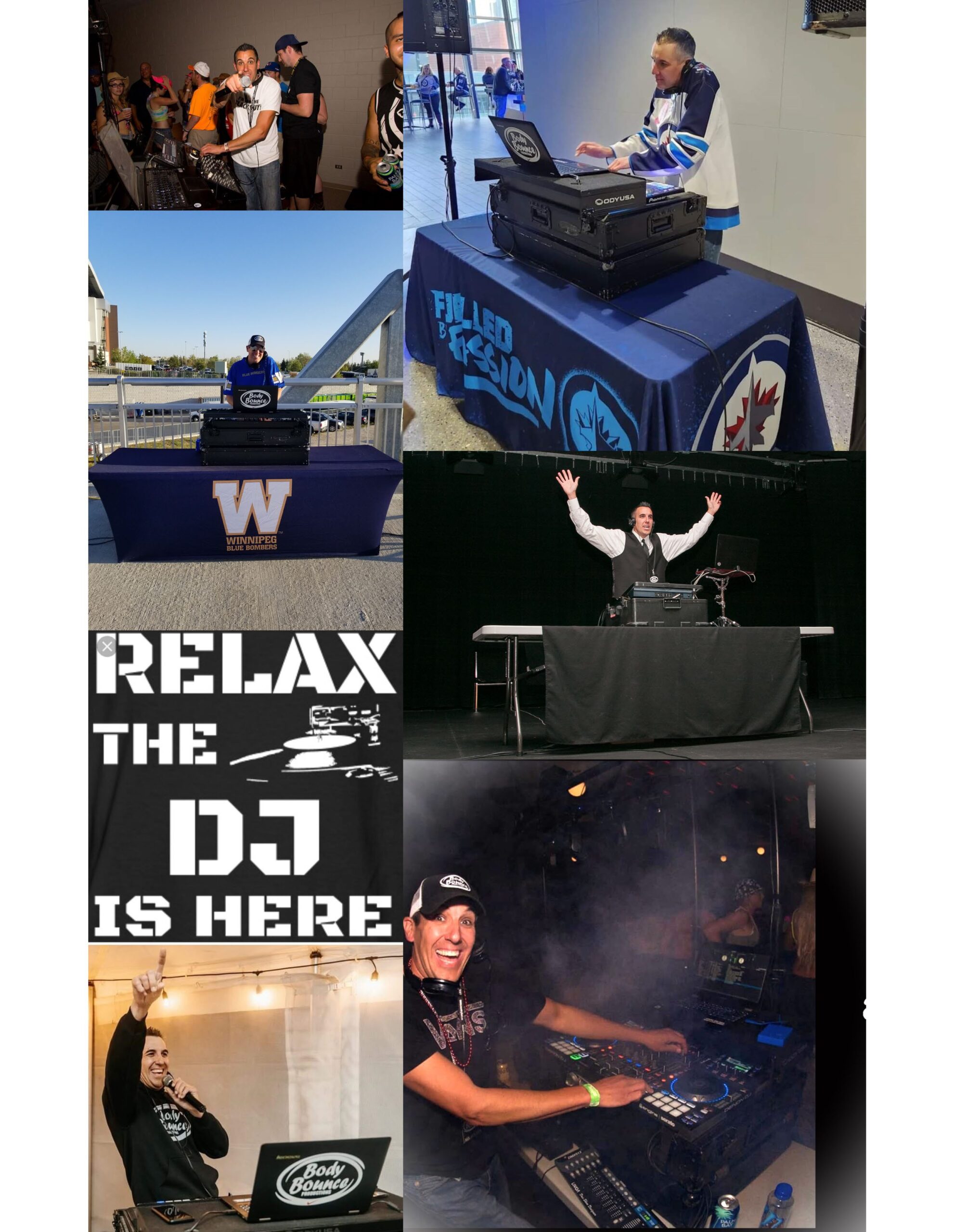 From spinning party tunes in the Dominican Republic to being the DJ at Dauphins Countryfest. DJ Gordo has kept people dancing for over 30 years. Whether it be weddings in Saskatchewan or Cottage parties in Lake of The Woods you can be sure that people are dancing  Not only playing music at the Winnipeg Jets games and Winnipeg Blue Bomber games. He also takes his energy up to northern Manitoba and has played at numerous Treaty Day celebrations. Being born and raised in Winnipeg Manitoba, he started his DJ career spinning at some of the hottest night clubs back in the day. Now he travels throughout North America playing what you want to hear. Yes, he can also get his ZABAVA on!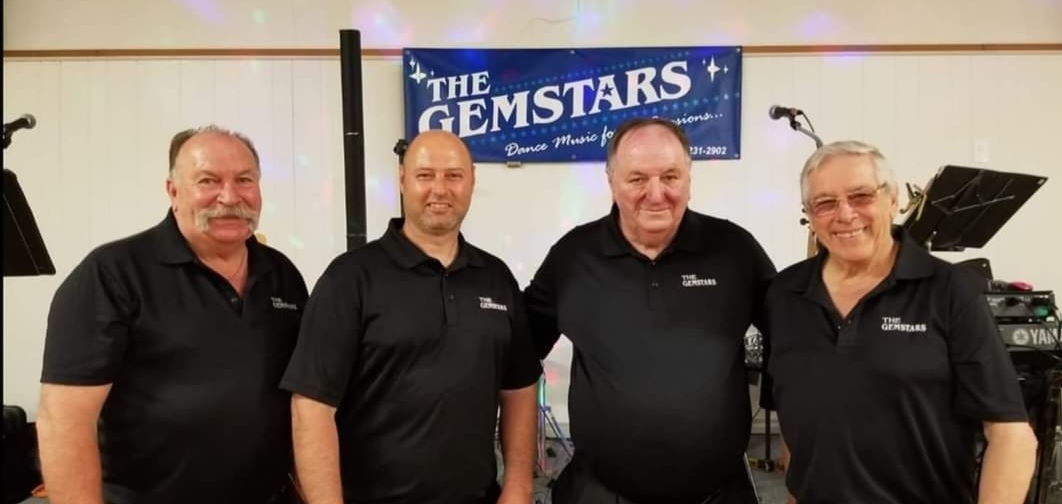 The Gemstars Dance Band was incorporated approx 10 years ago by Glen and Ken Ambrose in Winnipeg Man. They are no strangers to Ukrainian music. They have performed all over Manitoba and are pleased to be performing at this years Canada's National Ukrainian festival. Come by, say hi and enjoy some toe tapping, dancing polkas. The band consists of Glen Ambrose – violin and guitar, Richard Zedril – accordion and keyboard, Kenny Ambrose – guitar and vocals. Ted Mikolaczuk – drums and harmonies and newest addition Gord Lasko – cymbaly and bass guitar. See you at the festival!
Chaban Ukrainian Dance Group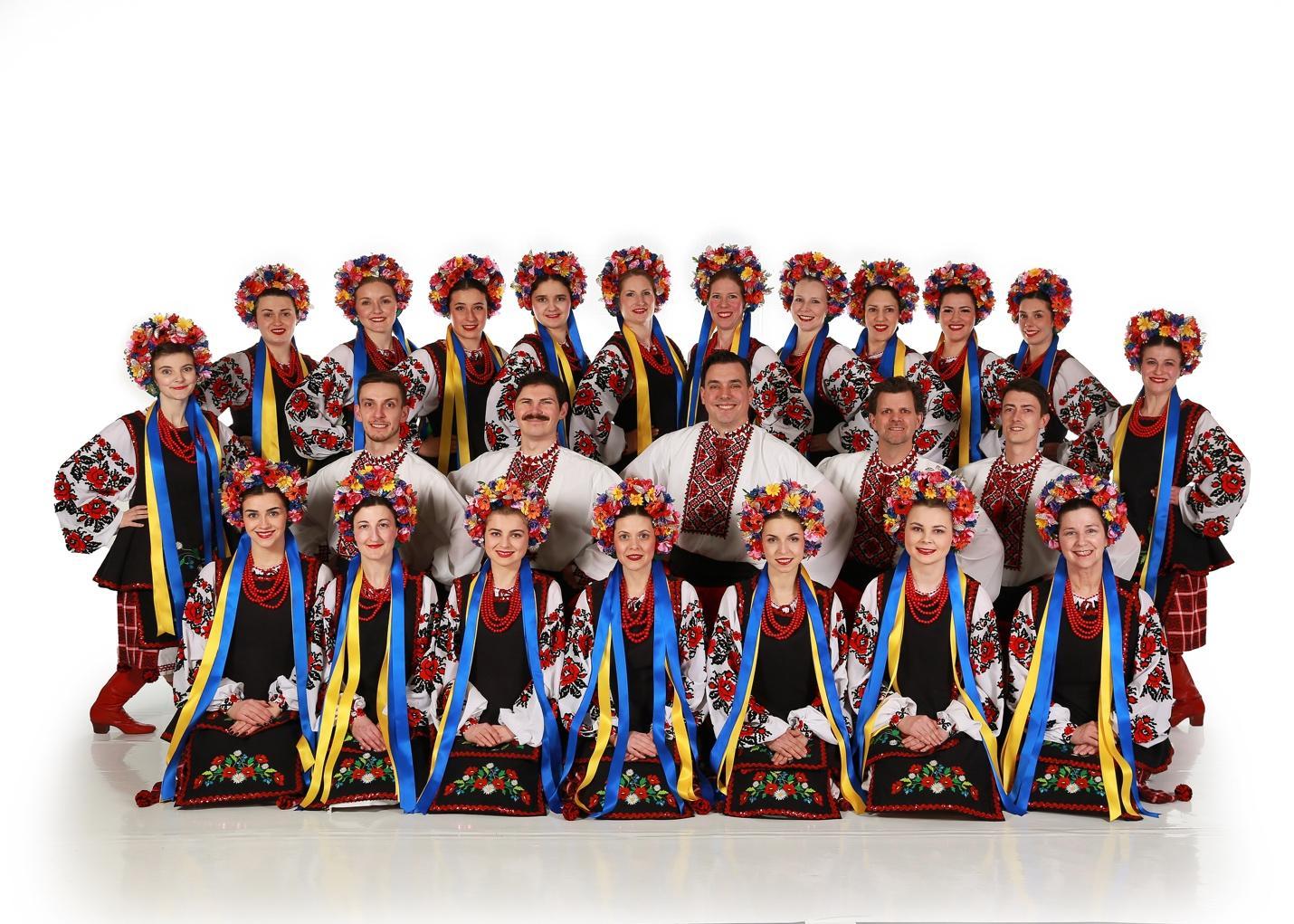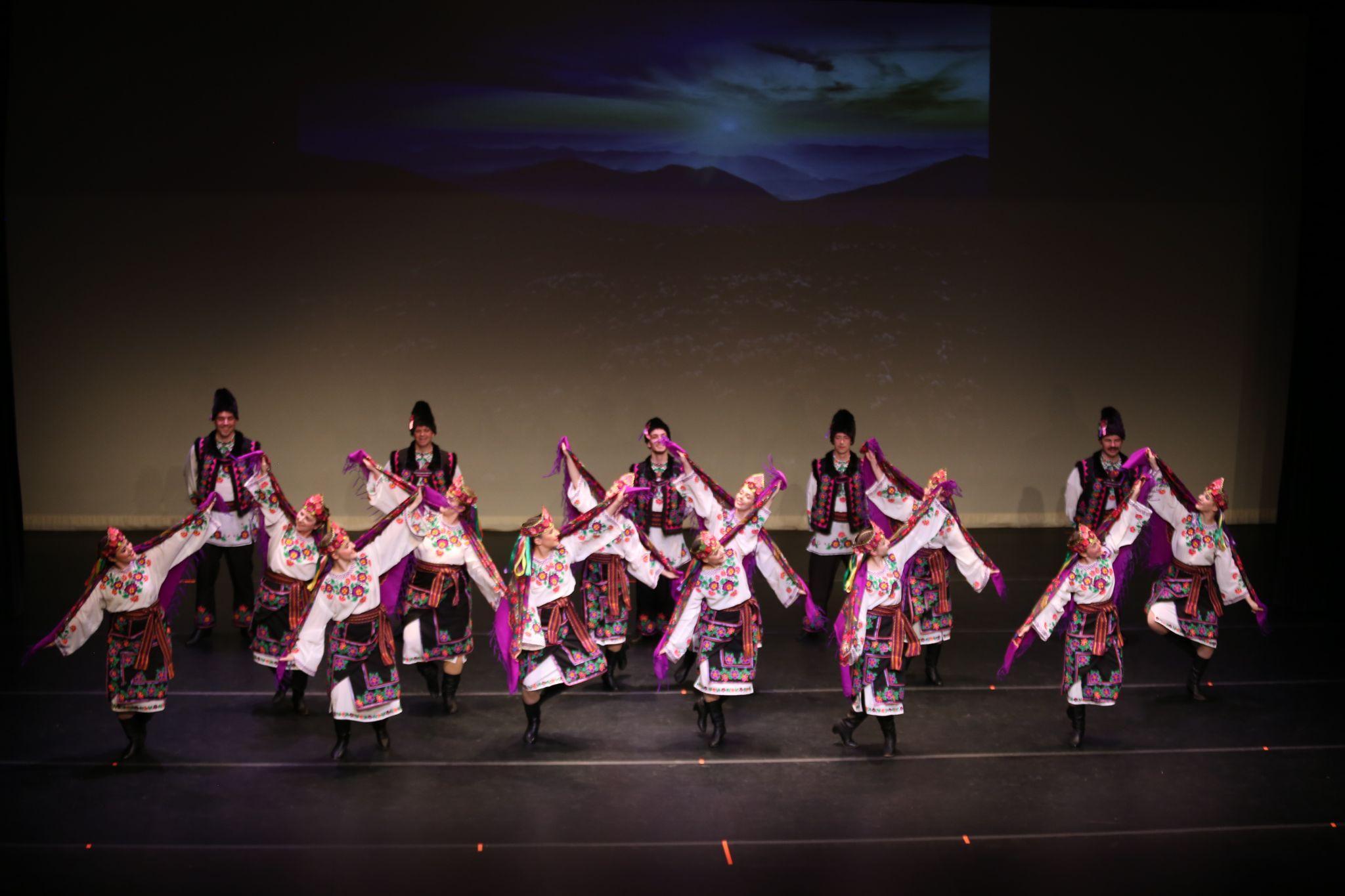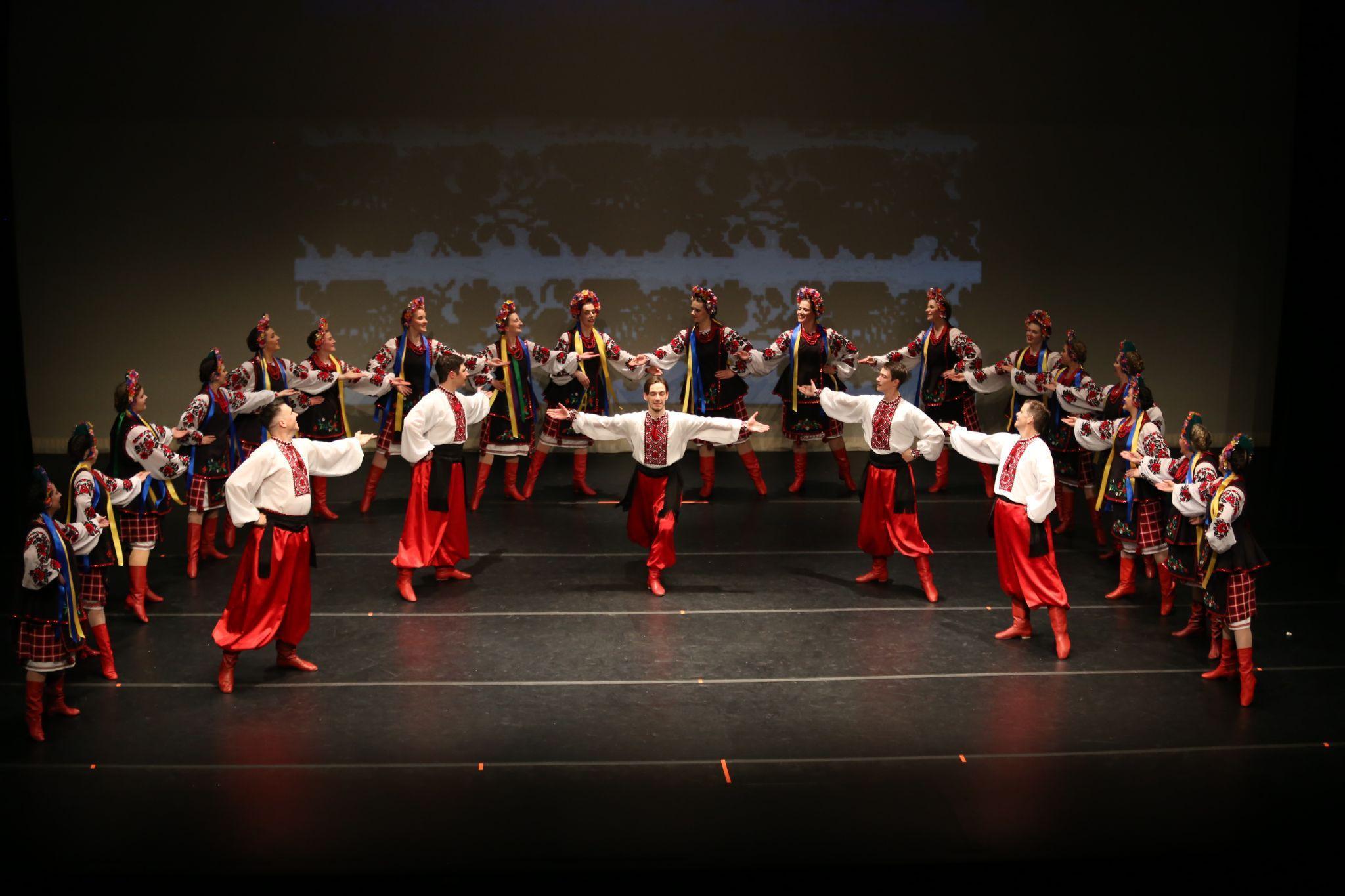 In its 43nd year, Chaban Ukrainian Dance Group of Thunder Bay, Ontario continues as a leader in preserving Ukrainian culture through dance. Chaban's multitalented and multicultural dancers and volunteers showcase the diverse regions of Ukraine with vivacious and lively dances, a variety of choreographic styles, authentic and stylized costumes, and beautiful music.
Under the artistic direction of Cathy Paroschy Harris, Chaban has long exemplified an outstanding group of over one hundred dedicated and talented individuals, sharing their heritage and culture through the beautiful art, music, and athleticism of Ukrainian dance. Chaban is regarded highly in its community, nationally, and internationally for its creative preservation and interpretation of culture, tradition, and dance. We are grateful to all who have been a part of bringing Chaban to the festival stage. Chaban has been very active locally and in performances in communities outside of Thunder Bay, many in support of Ukraine.
Chaban has performed twice in cities and villages across Ukraine, in Spain, at the Capital Ukrainian Festival in Ottawa and the Bloor West Village Ukrainian Festival in Toronto, as well as at Disney World, and throughout Minnesota and Northwestern Ontario. Chaban is thrilled to return to the CNUF stage once again.
Chaban supports Ukraine by dancing with all our heart and soul, and is inspired by the spirit and strength of the Ukrainian people. Every step across the stage is a prayer for Ukraine.
May you feel the energy! Slava Ukraini! Heroyem Slava!
www.chabandance.com
fb: Chaban Ukrainian Dance Group
Instagram: chabandance
Photo credit: Shine Photos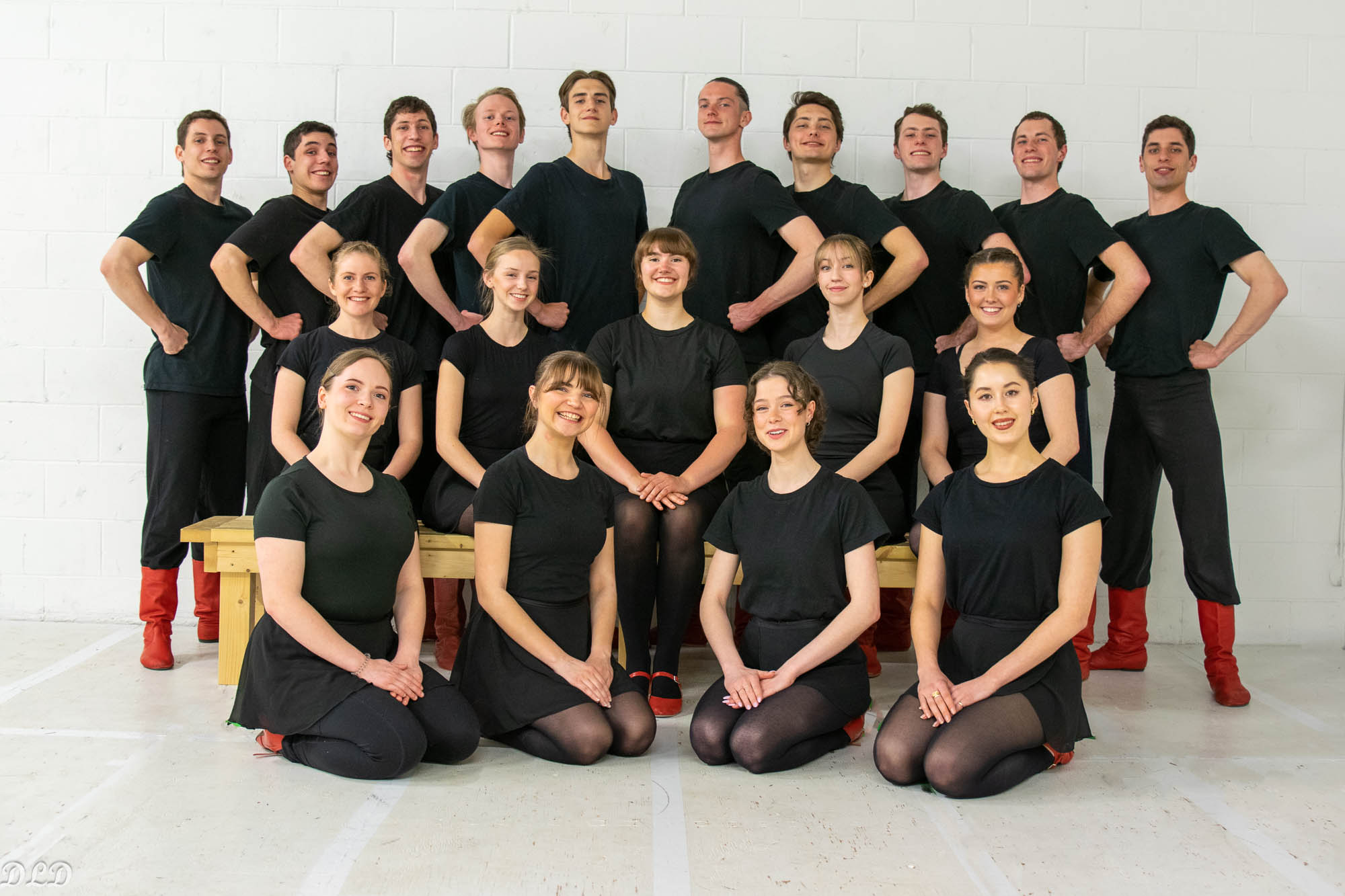 Druzhba (Дружба) meaning "friendship" is a Ukrainian dance ensemble comprised of friends and family who strive to promote excellence in dance and share their passion for Ukrainian culture.
Newly formed in 2022, Druzhba Ukrainian Dance Ensemble has captivated local and national audiences at festivals and competitions in Manitoba and across Canada.
Under the leadership of Taras Zaporozan & Daria Tkaczyk, Druzhba's goal is to bring focus to traditional Ukrainian folk dance through innovative choreography and entertaining performances.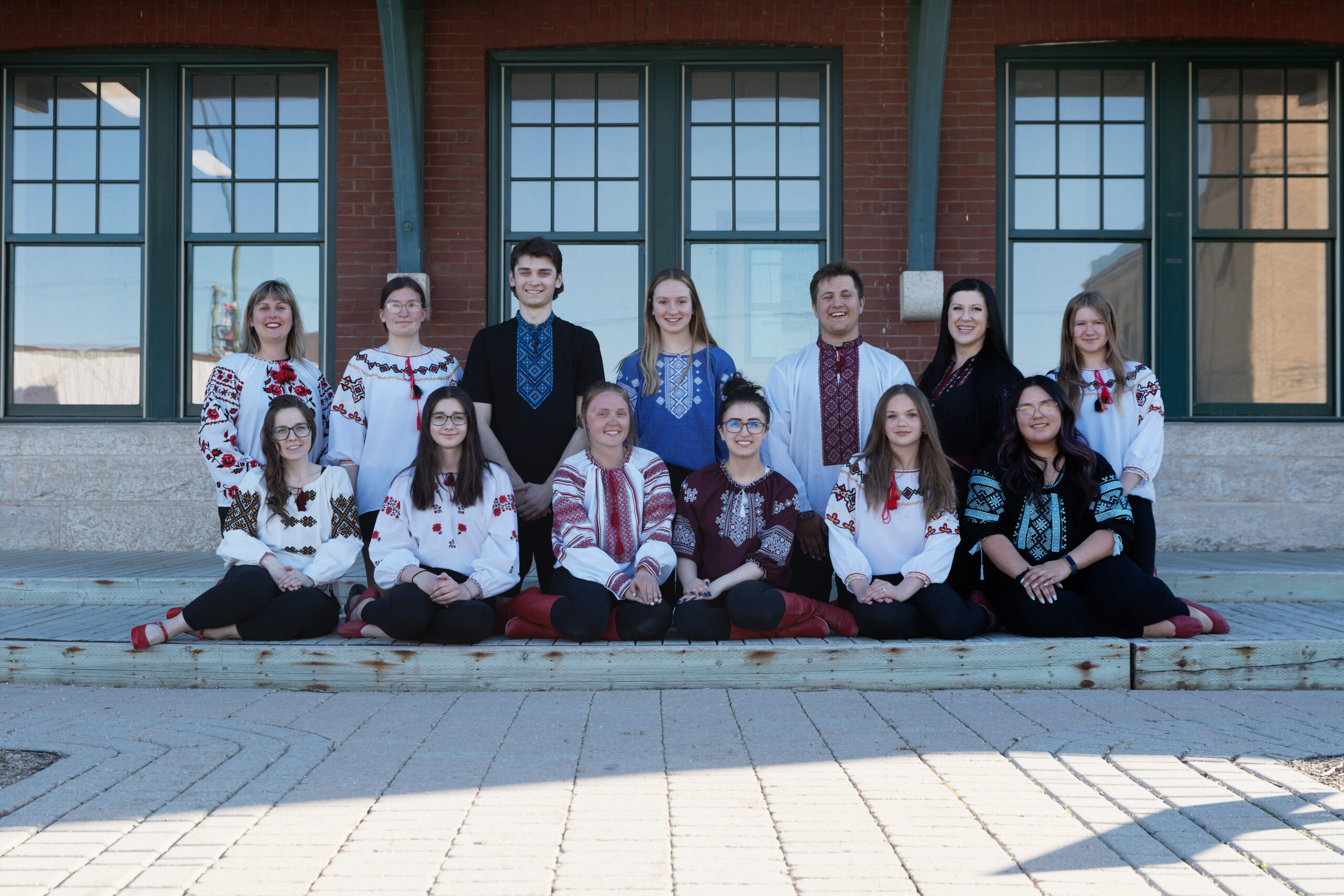 Since their inception in 2010, Bratstva attracted dancers from all over the Parkland area to rehearse and perform. Various groups of all ages and skills have participated as dancers and volunteers at several community events, such as Canada's National Ukrainian Festival, Dauphin's Countryfest, Ukrainian Orthodox Young Men's Society Malanka, and Family Fun Day in Winnipegosis. In 2013 and 2018, Bratstva also toured Ukraine, and performed at the Independence Day concert on Rynok Square in Lviv.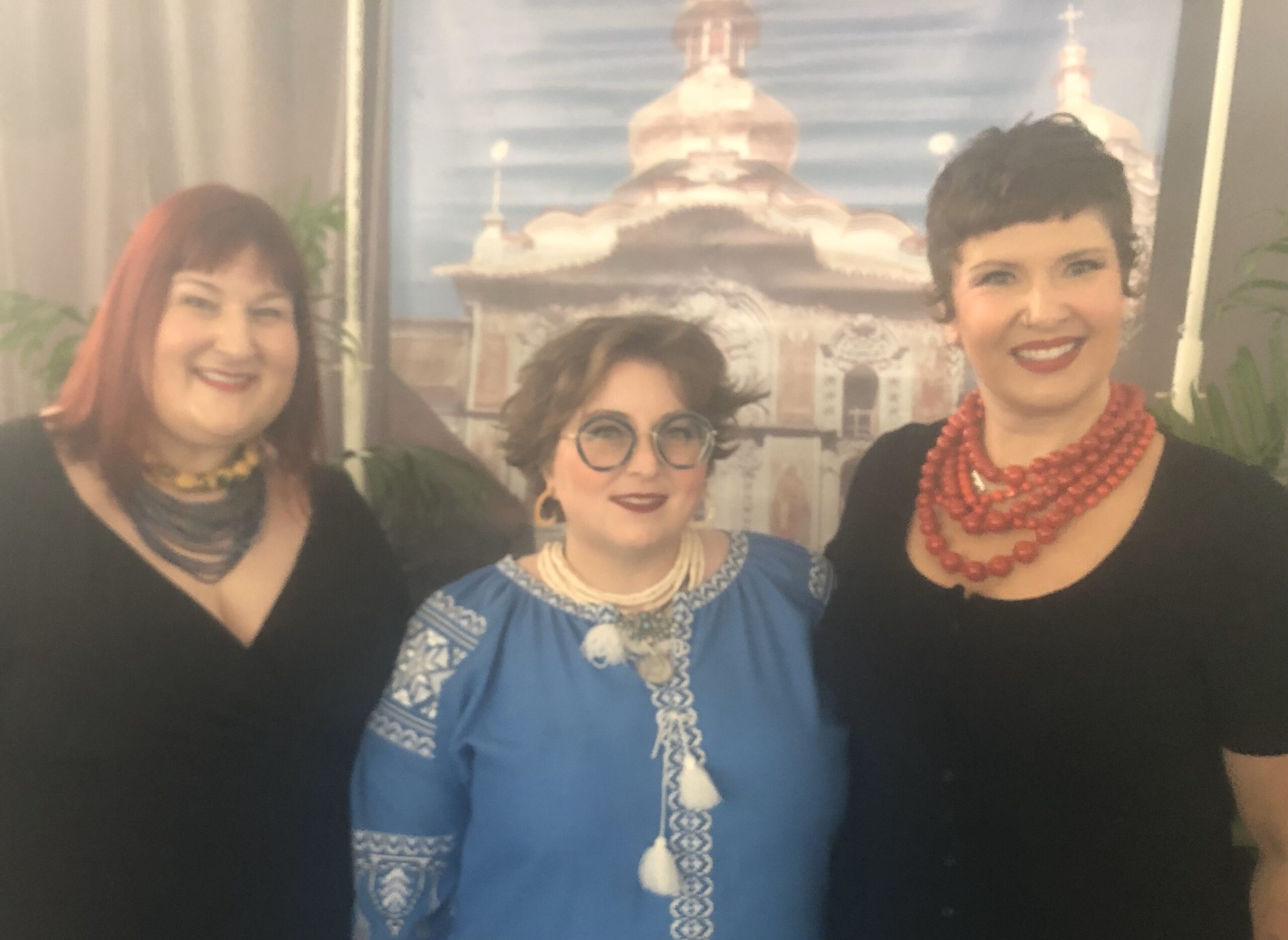 Lyra has been performing together longer than they haven't, and are happy to be back at Canada's National Ukrainian Festival. Since their chance meeting at St. Andrew's College in Winnipeg almost 25 years ago, Katrusia Basarab, Sofia Bilozor, and Larissa Klymkiw have been charming audiences with their soulful interpretations of Ukrainian music.  
The ladies have sung and played with numerous folk choirs, zabava bands and musical ensembles, and have performed all over the country.  Let the music of Lyra gladden your heart and captivate your spirit.