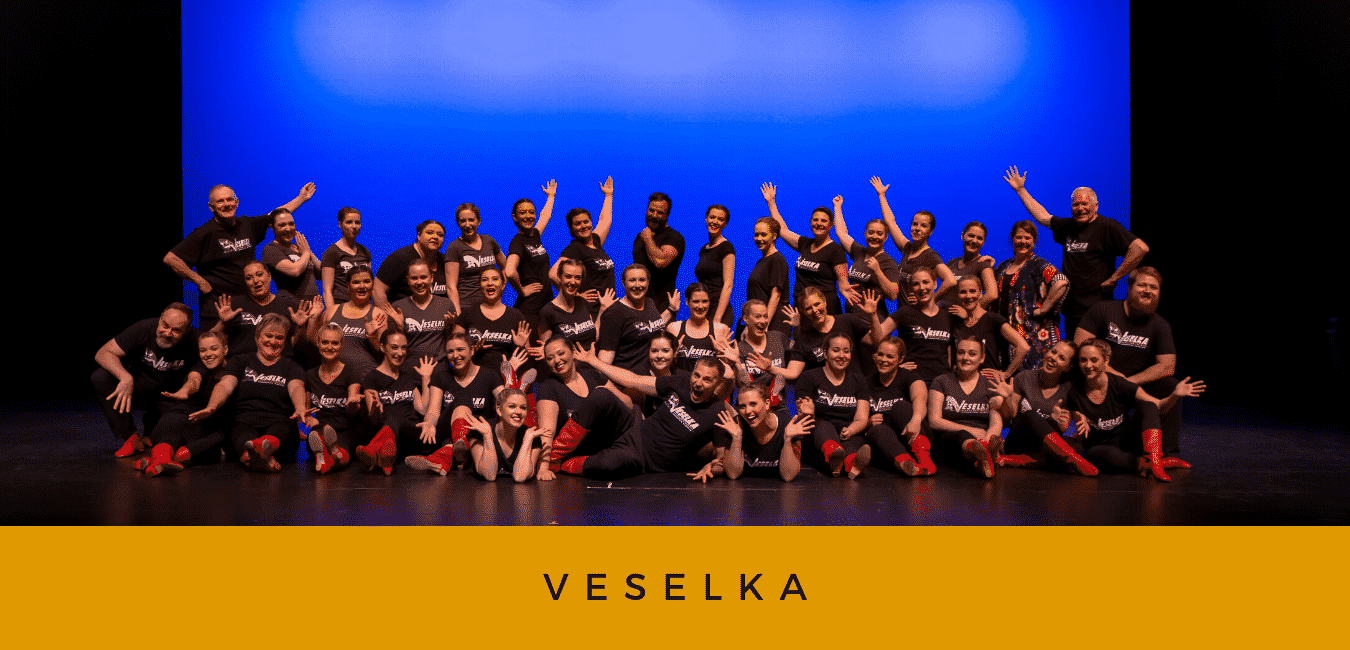 In 1983, a group of friends came together to learn Ukrainian dance steps. After months of these exercises, the group decided to form a Ukrainian dance club, which reflected their cultural background and traditions. In 1984, the Veselka Ukrainian Dance and Music Society was formed. Today, we are known as the Veselka Ukrainian Dance Association. Veselka has grown to an ensemble cast of just over fifty dancers that have entertained audiences with its unique blend of character, humour and vitality.
Among the countless Ukrainian dance groups in Edmonton, Veselka's charm lies in its "living proof" that individuals of all ages can learn and perform Ukrainian dance with pride and joy. Simply put, Veselka's audiences have fun watching Veselka have fun. With dancers 19 years and older, Veselka is able to demonstrate an appreciation of Ukrainian heritage that is enjoyed by all.
Throughout Veselka's history, the group has performed in Ottawa, Dauphin, Montreal, Saskatoon and various locations across Alberta. Veselka also performed south of the border in Eugene, Junction City and Springfield Oregon.
The 2016-2017 dance season saw all the dancers' hard work culminate with performances at the Capital Ukrainian Festival in Ottawa, Ontario. With the band Zirka of Toronto, Veselka dancers also led one of the most unbelievable Zabavas that Ottawa had ever seen with most of the audience joining in. The most memorable event of that trip that also coincided with Canada 150 celebrations, was the Veselka dancers walking en masse up the pathway towards the Parliament buildings. At the base of the main steps, Veselka did a 'flash mob" hopak that has now been shared and viewed online around the world.
Through the incredible talent and efforts of our artistic director, Trish Bayrock-Frederick, Veselka presented "Reflections" on June 22 of last year. This production was a presentation in honour of over 35 years of treasured memories. To say the least, the show was an absolute success! Veselka is both excited and honoured to be a part of this year's Canadian National Ukrainian Festival and we look forward to sharing our joy and pride of our vibrant Ukrainian culture.