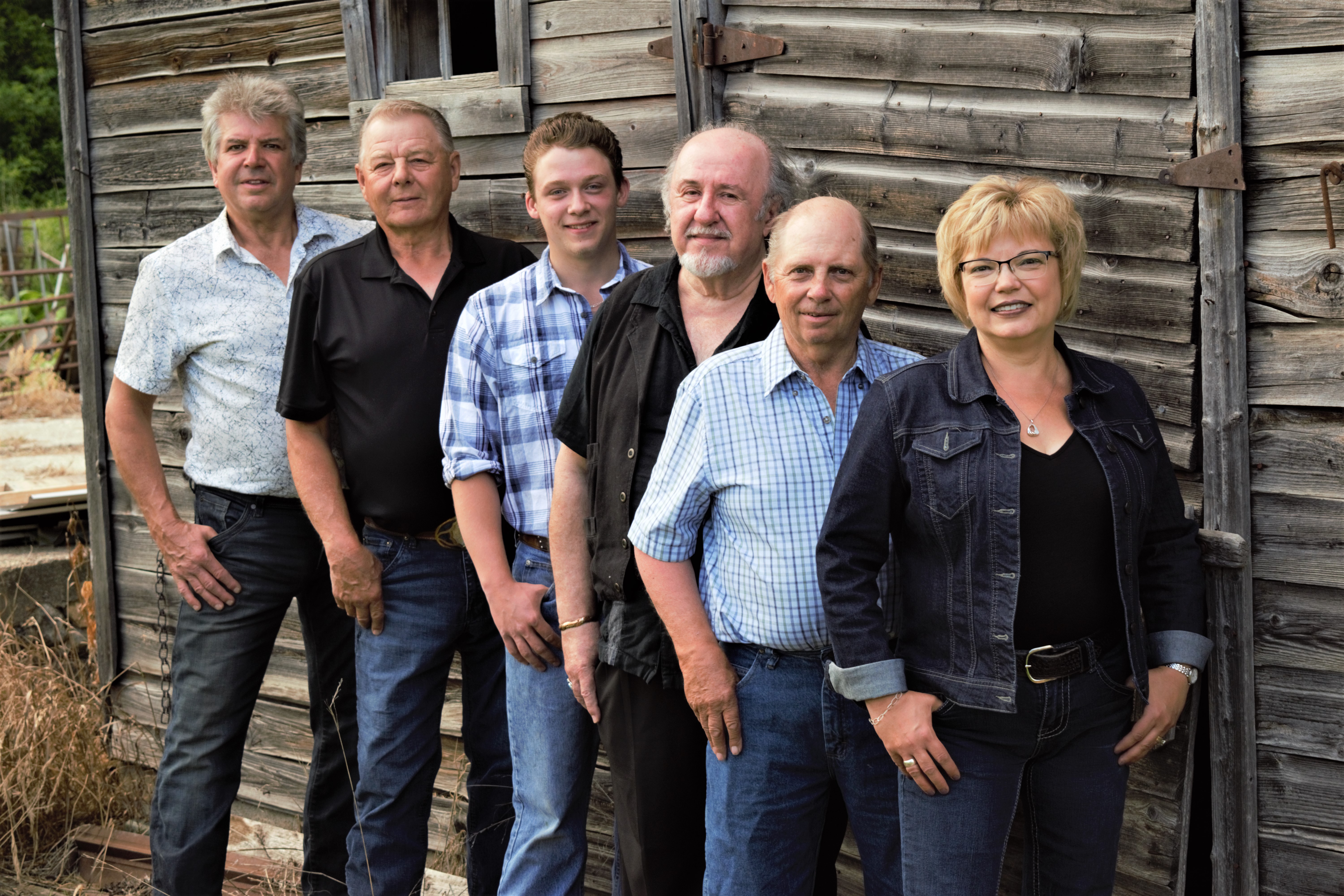 Party Time Orchestra (PTO)
PTO is a Ukrainian-Canadian folks root band with a musically unbroken link to the first immigrants that traveled across Europe, ocean and over half of the continent by train and wagon to homestead in the Dauphin / Parkland Manitoba region.
Cliff Hadway started playing with his father, Morris and his brother, Ray. Cliff is a mulit-instrumentalist and he was the main fiddler for many years, but now plays the hammered dulcimer (cybali), built by his father. Haydn Hadway continues the fiddle legacy, as this 19-year-old man, started playing at the age of 6. He has since revived and reinvigorated PTO with his youthful enthusiasm and charismatic stage presence. Syd Puchailo, who plays the guitar, is the anchor of PTO's rhythm section. His vocals are the "root" sound of Ukrainian-Canadian music. He dedicates his songs to the memory of Peter Hnatiuk, a seminal Ukrainian recording artist. Jim Symchych is a drummer par excellence. Jim has done it all, jazz, rock, country, you name it! He cherishes his Ukrainian heritage and presents his extraordinary percussive talent with a new twist. Don Kuchman started out on violin and was greatly influenced by his grandfather, Yasko Tarnowski, who played at weddings and functions in the Ashville/Venlaw/Gilbert Plains area. Don sings and plays the bouzouki as well as the guitar. Patty Andriechuk is PTO's newest member and our inimitable lady of song. Patty began her musical career with the family band in Southern Manitoba. She plays vintage precision bass and signs with verve and feeling; that give off hints of Patsy Cline and Emmylou Harris.